Timofey B. Krit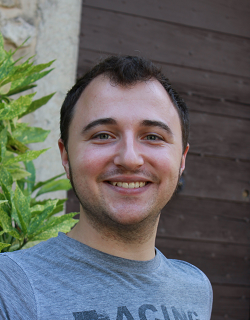 Areas of Research Activity:
Education:
2012 – 2023

Research Scientist

, Dept. of Acoustics, Physics Faculty of MSU; 2011 - 2012 Junior Research Scientist
2011 – PhD in Acoustics from M.V. Lomonosov Moscow State University
2002 – 2008 – MS Program (diploma with honors), Department of Acoustics, Physics Faculty of MSU
Honors/Awards:
2012 - Stipend of

the Moscow State

University

2011 - Grant from O.V. Deripaska
2010, 2011​ - 

Diplomas for the best oral presentations at the Scientific Session of the Russian Acoustical Society

2009 - Stipend of the Acoustical Society of America (ASA)
2008 - Special stipend of the Russian Federation Government
Show additional information
Show publications
Publications
2015
"Viscoelastic nonlinear resonator with gas-filled cavities"

Acta Acustica united with Acustica

"Elastic properties of solid solutions with intermediate valence Sm1-xYxS"

Applied Mechanics and Materials
2011
"Shear waves in a resonator with cubic nonlinearity"

"Shear standing waves in a resonator with a rubberlike inhomogeneous medium"