Submitted by

Anastasiya V. Lapina

on Tue, 11/02/2021 - 15:11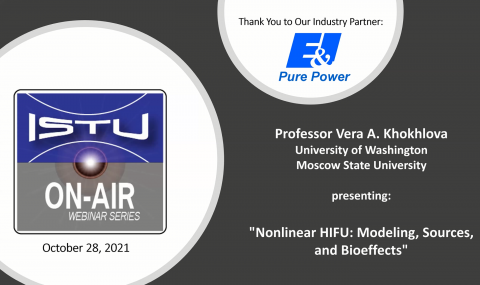 V.A. Khokhlova presented a lecture on "Nonlinear HIFU: Modeling, Sources, and Bioeffects" at October 28, 2021 webinar of the International Society for Therapeutic Ultrasound (ISTU). The lecture covered various aspects of nonlinear effects in HIFU, from basic wave phenomena to current clinical applications.
Read more >>