Submitted by

Anastasiya V. Lapina

on Wed, 06/22/2022 - 13:13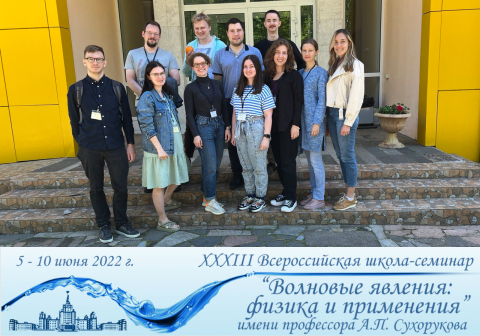 From 5th to 10th of June 2022, the LIMU team participated in the XXXIII All-Russian School-seminar "Wave Phenomena: Physics and Applications" named after Professor A.P. Sukhorukov ("Waves-2022"), held in a hybrid in-person/virtual format in the resort of MSU "Krasnovidovo". LIMU presented 7 reports in the sections "Acoustics of inhomogeneous media" and "Bio- and medical applications of wave physics". Two of our participants were awarded certificates for the best report!
Read more >>